Click the Tiger Tales picture above for archived Tiger Tales Newsletters!
AMS Athletics Meeting 4/21
There will be an IMPORTANT MANDATORY PARENT MEETING FOR ALL STUDENTS currently in Athletics or students who plan on trying out for a sport in the 2014-2015 school year. Students AND parents are asked to be in attendance for the informative meeting on April 21st at 6:30 PM in the AMS Gym. Athletic packets will be handed out and will be due back completed with 5 SIGNATURES by May 2nd. The AMS Athletic Coaches will be going over new athletic policies and procedures for AMS. It is very important parents attend this meeting to be informed of the AMS athletic program expectations. AMS Booster Club will go over the Booster Club program as well.
School Supplies! It's time to order 2014 - 2015 School Supplies! Every student kit will be entered to win an XBOX One OR AN iPad Mini!!! Every school supply kit purchased will come with FREE bonus items including, a heavy duty archival box, 10 "money from home" envelopes and 40 personalized student ID labels. Why pre-packaged school supplies? They make your life easier by saving you time & money, every kit includes exactly what the teachers requested, spare you from running around town trying to find all the items in one place and prepare your child for learning on the first day of school!
Click HERE to order online (credit card), use school account # 93392. School Supply kits may also be purchased in the main office (cash or money order only), see Mrs. Lanier. The last day to purchase school supplies through the main office is May 19th & May 23rd is the last day to purchase online. Orders will be distributed in August during Tiger Check- In.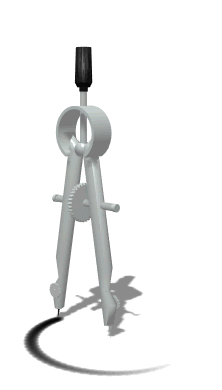 Technology students from
Atascocita
Middle School competed at the State
Technology Student Association
conference at Waco, April 10-12th. The students entered 12 projects. They received 9 Best in state and 1st places, 1- 2nd place, and 2-3rd places.
Adam Curtis received 3 Best in State and 1st place, 1- 3rd. place.
Devon Diaz received 1-Best in State and 1st place
Parker Garman received 1- Best in State and 1st place , 1- 2nd place
Chris Harris received 2 Best in State and 1st place
Chrisoff Harvey received 2 Best in State and 1st place, 1- 3rd place
Congratulations
to these students for their hard work
and congratulations to Mr. Howard, technology advisor!
NJHS is conducting a donation drive for the Houston SPCA for our spring service project. The drive will begin on Monday 3/24 and end on 4/17. We would love for all 7th period teachers to participate in the drive, and the 7th period class with most donations will win a sno-cone party. The SPCA is asking for items such as:
Pet Grooming Supplies, Pet Toys, Peanut Butter, Newspapers, Towels & Blankets, Batteries, Paper Towels & Ziploc Bags

Sign up for TEXT MESSAGES from AMS!
Want to stay connected with AMS and receive reminders and school happenings via text message?
Sign up today by
texting @amstig to 832-460-1903.
Please note, standard text messaging rates and fees apply.
Click the click below to visit the AMS Spirit Shop & order your spirit items online
!




Your child's health and well-being is important to us.

If your child has any medical issues you did not include on the annual update at the start of school, please contact the school nurse at 281.641.4605.

Please also take a moment to update your contact information by logging in to Home Access Center (HAC) at

https://eshac.humble.k12.tx.us/homeaccess/

.

questions, call 281.641.4607 to speak to the campus Registrar.